Web Design Services
Stunning SEO-Driven Websites Designed to Grow Your Business
Effective, Professional Website Design
Let's Make Your Website Your Best Salesperson.
An effective website will speak to both people and to search engines—and they don't always speak the same language. We create beautiful websites that are easy to find, easy to navigate, easy to look at, and capture your brand and message.
All of our websites are custom designed and written by a professional copywriter. We blend engaging content, eye-catching visuals, and appealing layouts to present your potential customers with the information they need to move to the next step and ultimately, buy from you.
A successful website is not just about coding or fancy design; it's about marketing, increasing sales, and maximizing your brand's value.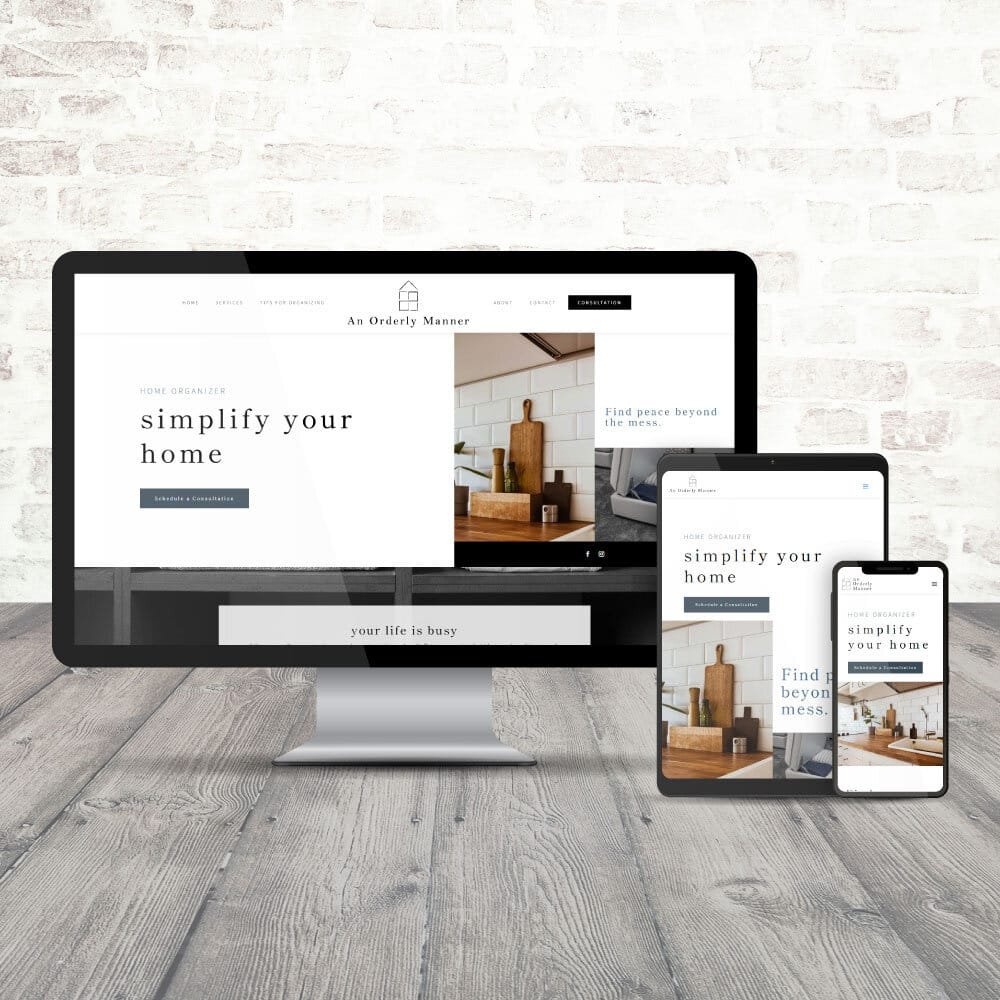 Green Tulip Design did an AMAZING job with my recent website redesign. The team is super creative, talented, and intuitive. They not only brought my website vision to life — but also offered several great ideas and suggestions throughout the process to make the site even better! Most importantly, collaborating with Green Tulip Design on my project was beyond easy — highly professional, incredibly responsive, and hit every deliverable we set.
I can't recommend Green Tulip highly enough!
Cortney Farmer, The Soft Never
Web Design Services Include
Website Strategy
We collaborate with our clients to decide what we are going to do before we do it. We build a strategy for the website's design and content to ensure we meet their vision and goals while providing customers the information they need.
Copywriting & Content Strategy
Copywriting is a creative science by itself! We take ideas and information and present them in a way that is engaging to people and clear to search engines.
Search Engine Optimization (SEO)
Optimizing our websites and content for search engines is always on the top of our minds. SEO is factored in to every part of the web design process.
Content Management System (CMS)
Our website designs are developed on WordPress, the leading content management system (CMS). Designing websites on WordPress gives our clients the power to easily edit it themselves, provides a robust platform for scalability, and improved search engine rankings.
Responsive Web Design
In this tech-driven age, having a mobile-friendly web design is essential for higher engagement, providing a positive user experience, and improving SEO.
Analytics
We setup analytics for all of our clients' websites so that we are able to track trends, make improvements, and capitalize on successes.
You know your business best.
We'll dive deep into your business to get a full understanding of your website goals, your business, your customers, and the products or services you offer. 
What is the market saying?
We complete industry research, keyword research and competitor reasearch that we will use as a guide for the website design and content development.
A CREATIVE SCIENCE THAT DRIVES RESULTS.
Your website is designed based on your branding, your vision, and your goals. We build out the site with intuitive organization, professional copywriting, and SEO best practices.
Show the world who you are.
We launch your new website and make sure the search engines can find it. We monitor the search results and make content refinements to continuously improve the success of the site.
Let's talk about your website.
Reach out to discuss your goals and strategize with one of our web design experts on the best ways to reach them.
Website Hosting
Managed website hosting for security and convenience.
Web Accessibility
Make sure your website is accessible to everyone.
Website Management
Partner with us to help you make ongoing website content updates.
SEO & Digital Marketing
Make it easier for your customers to find you online.
Branding & Print Design
Logos, business cards and more to help with offline marketing needs.
Check Out Some of the Websites We've Designed