SEO Services
Drive 

(Free!) Organic

Traffic to Your Website with Search Engine Optimization
Increase Your Website Traffic
Let's get your business found on Google.
If you want to take your website and business to the next level, search engine optimization is crucial. SEO is highly effective in improving your search engine rankings and driving traffic to your website. By optimizing your website with the right keywords, publishing high-quality content, and correct site and content structure, you can make it more visible and easily discoverable to potential customers.
The Bottom Line
That's exactly what we are talking about, YOUR bottom line! SEO will positively impact your business's bottom line. By attracting more qualified leads to your website, you can increase your conversions and sales, all while keeping your marketing costs in check.
Additionally, ranking higher on search engines can boost your brand recognition and credibility among your target audience. With SEO, you can achieve your marketing goals and drive sustainable growth for your business over time.
Search Engine Optimization Services Include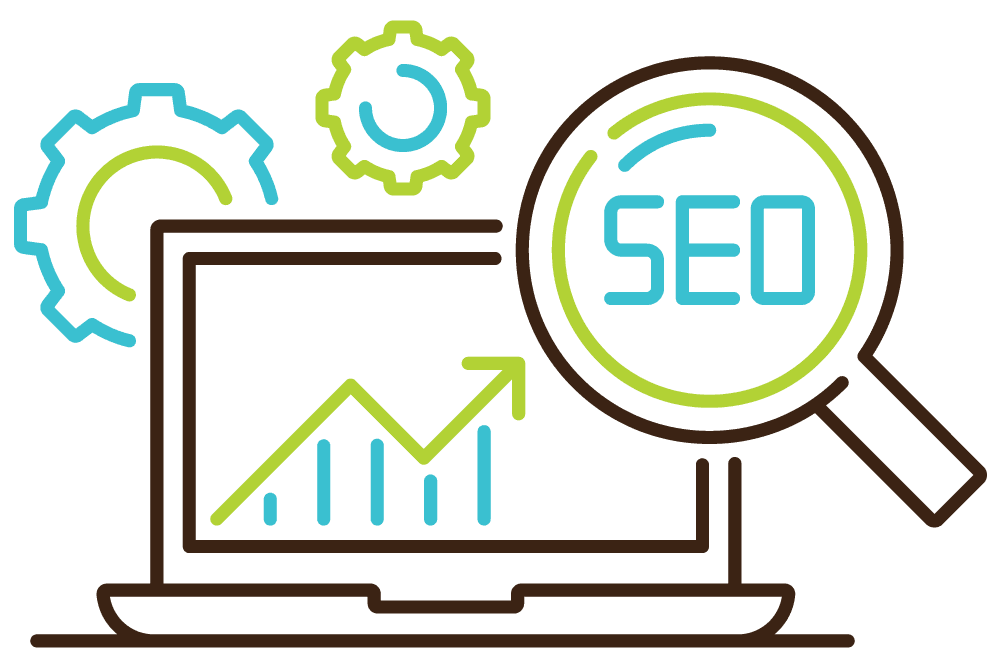 Strategy & Keyword Research
We collaborate with our clients and conduct extensive keyword research to build a strategy that is custom to the client and helps them reach their goals.
Copywriting & Content Strategy
Copywriting is a creative science by itself! We take ideas and information and present them in a way that is engaging to people and clear to search engines.
On-Page SEO
This includes optimizing the content, keywords, and website structure to improve relevance, readability, and user experience. It will increase the visibility of a business's website, attract more qualified leads, and ultimately lead to more conversions and revenue.
Local SEO
Since all Google searches take a user's location into account when providing results, we optimize for local markets to help businesses reach their local customers and increase visibility in local search results.
Technical SEO
We optimize the technical elements of a website to improve its search engine visibility and usability. Technical SEO covers various aspects of a website, such as site speed, crawlability, indexing, and mobile-friendliness.
Analytics
We set up analytics for all of our clients' websites so that we are able to track trends, make improvements, and capitalize on successes.
SEO Basic
One-Time SEO Overhaul
Includes:
One 60-minute strategy call
Website audit
Keyword research
Optimization for up to 10 keywords
Technical SEO updates
On-page SEO updates
Local SEO (if applicable)
Internal linking
Analytics setup
Does not include:
Content creation
New page development
Ongoing management
SEO Plus
Ongoing SEO management
Includes:
Everything in Basic
Optimization for up to 25 keywords
Monthly review & strategy call
Blog creation
Content development – 1 blog post per month
Bi-weekly SEO management
New site page development – Up to 1 per month
Competitor monitoring
Monthly custom reporting
SEO Power
Advanced SEO management
Includes:
Everything in Plus
Optimization for up to 50 keywords
Content development – 2 blog posts per month
New page development – Up to 3 per month
Weekly SEO management
New site page development – Up to 2 per month
You know your business best.
We'll dive deep into your business to get a full understanding of your website goals, your business, your customers, and the products or services you offer. 
What is the market saying?
We complete industry research, keyword research and competitor research that we will use as a guide for the optimization and content development.
Dive in and make changes.
An SEO strategy is no good if it is not properly implemented. We dive in and start making the changes necessary to start driving more traffic to your website.
Watch it working.
We continuously monitor the progress of the strategy, track keyword rankings, and keep an eye on competitors. Then we analyze, come up with new ideas, and make adjustments.
Let's talk about your SEO.
Reach out to discuss your search engine optimization goals and strategize with one of our experts on the best ways to reach them.
Website Hosting
Managed website hosting for security and convenience.
Web Accessibility
Make sure your website is accessible to everyone.
Website Management
Partner with us to help you make ongoing website content updates.
Branding & Print Design
Logos, business cards and more to help with offline marketing needs.
Check Out Some of the Our Work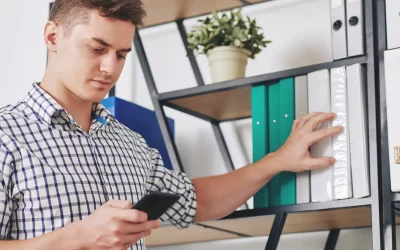 Self-storage facilities have become increasingly popular in recent years. With the change of guard in generations, more and more people are looking...