Self-Storage Marketing Services
Keep your units full and your prices up with digital marketing services for the storage industry.
Self-Storage Website Design
SEO-Driven Marketing Websites
It's a digital world. If your storage facility doesn't have a website or if your website is outdated or poorly built, the amount of business you are losing is incalculable. Green Tulip Design builds visually appealing, SEO-driven websites to make sure your facility is found and your units are stay full.
Self-Storage SEO
Optimize your storage website higher traffic
Make sure your potential tenants can find you. SEO can have a significant impact on a storage facility's bottom line. By optimizing your website for search engines, you will generate more traffic to your website, attract more qualified leads, increase conversions and unit rentals.
Self-Storage Logos
Logos and branding for storage facilities
Your logo and branding is the face of your self-storage facility. It needs to be captivating and memorable. Green Tulip Design creates amazing logos to capture the culture of your facility.
Self-Storage Web Hosting
Secure Website & Domain Hosting
Keep your website secure and running smoothly and reliably with managed web hosting services from Green Tulip Design. Our clients can focus on their core business activities without worrying about server maintenance, software updates, or security issues. 
Let's talk about your self-storage internet marketing.
Reach out to discuss your goals and strategize with one of our self-storage digital marketing experts on the best ways to reach your customers and grow your business.
Complete Marketing Services
YOU'RE BUSY. LET US HANDLE THIS FOR YOU.
Green Tulip Design offers more than just incredible designs. We provide a full range of design, website, and marketing related services to make your job easier and streamline the process. Everything you need is offered to get your project up and running: print services, web hosting, copy writing, social media management, digital marketing, PPC campaign management and more.
Looking for something specific?
Website Design
B2B websites
Blogs
Content development
eCommerce websites
Forms
Informational websites
Landing pages
Marketing websites
Mini- & Self-storage websites
RV & boat storage websites
SEO
Digital Marketing
Blogs
Digital ads
eCommerce
Email design
Lead generation
PPC Ads
SEO
Social media ads
Social media graphics
Social media marketing
Branding
Brand identity
Business cards
Car magnets
Decals
Folders
Letterhead & envelopes
Logos
Presentation graphics
Promotional items
Stickers
Style guides
T-shirts
Print Design
Ads
Annual reports
Banners
Billboards
Book covers
Book layout
Booklets
Brochures
Business documents
Catalogs
Direct mailers
Door hangers
Event programs
Flyers
Gift certificates
Greeting cards
Invitations
Menus
Pamphlets
Postcards
Posters
Rack cards
Sales reports
Signs
Other Services
Art/creative direction
Campaign consulting
Copywriting
Marketing & design consulting
Print services
Not seeing exactly what you're looking for?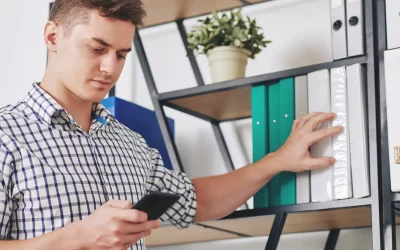 Self-storage facilities have become increasingly popular in recent years. With the change of guard in generations, more and more people are looking...
DON'T LET YOUR IDEAS GET LOST IN TRANSLATION.
At Green Tulip Design, you will be working directly with the designer so mistakes and miscommunications are virtually non-existent.
YOU ARE NOT EXPECTED TO KNOW EVERYTHING.
Design and marketing is our business, it's OK if you are not an expert. We will offer ideas and suggestions to develop phenomenal designs and campaigns to push your business to the next level.
A CREATIVE SCIENCE THAT DRIVES RESULTS.
Everything we do centers around the results it will produce for our clients. We aren't fine artists, we are marketing designers whose sole purpose is to help your business grow.